The Harry Bertoia Foundation Has a Home!
Celia Bertoia
March 2019
Harry Bertoia Foundation
After working out of my residence for over five years, my husband Kyle ("when are you going to get all these boxes out of here???") and I (answering the phone thinking it's my girlfriend and instead talking to a chair aficionado for 30 minutes at 9:00 on a Friday night) are both happy to have the foundation in a home of its own!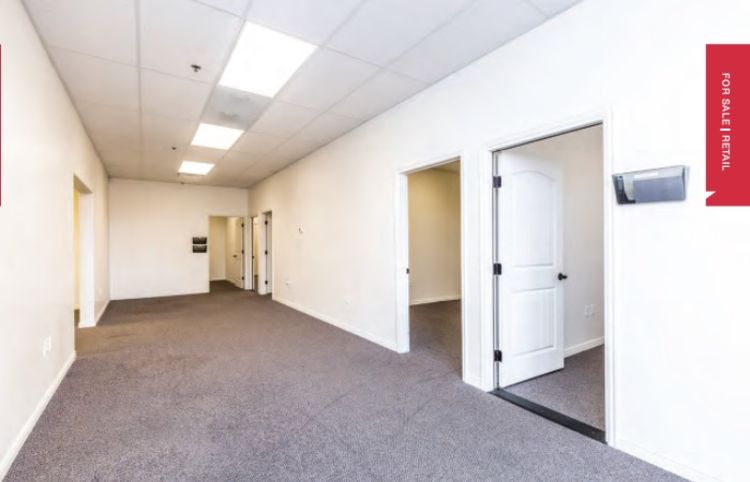 We acquired a commercial space in St George which will function as office, gallery and archival storage. There were no major changes necessary, but all the small adjustments added up in time and expense.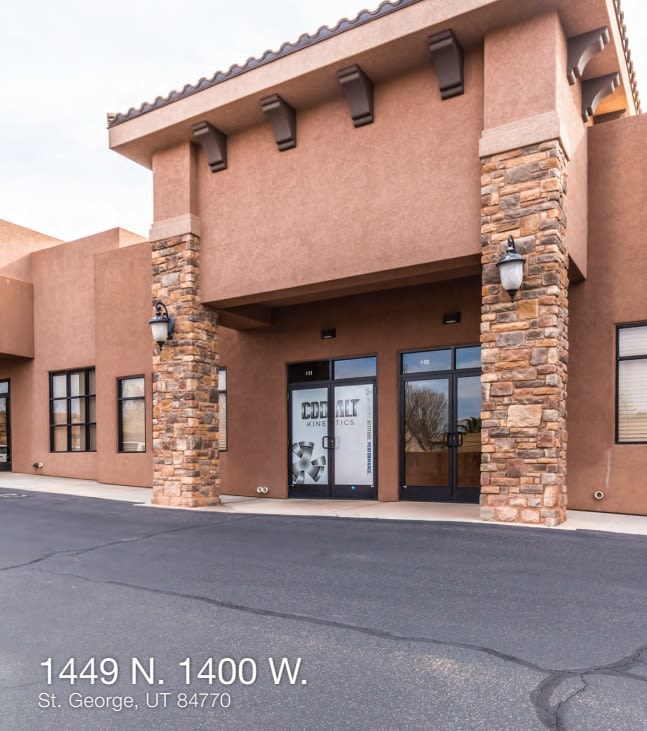 Painting, flooring, gallery painting hangers, track lighting, office furniture, new shades, plumbing improvements, air duct cleaning, signs, art labels, shelving, new locks and on and on!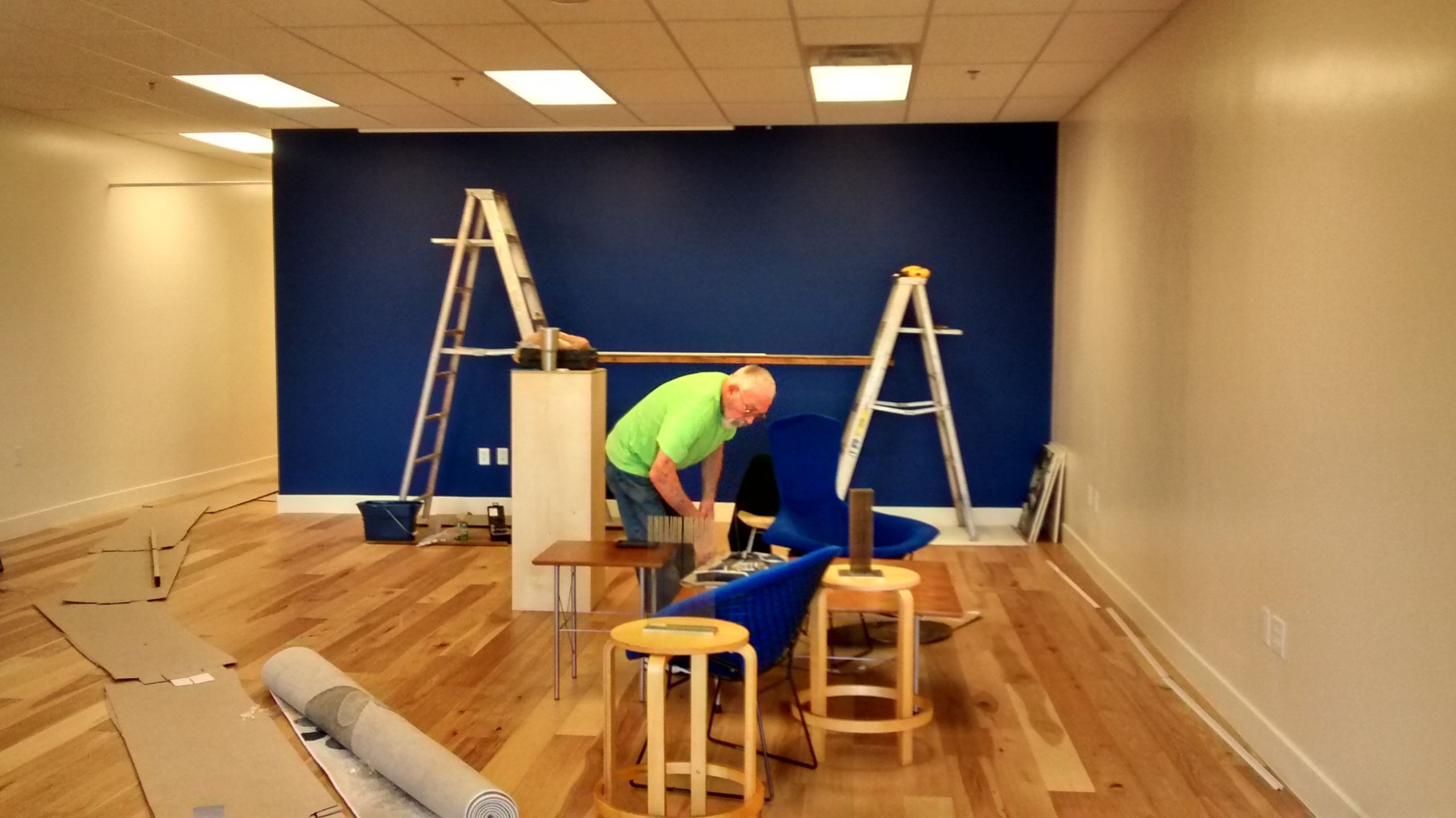 Take note of the before, during and after photos. 3 months and many thousands of dollars later, it was a true transformation. We are so pleased.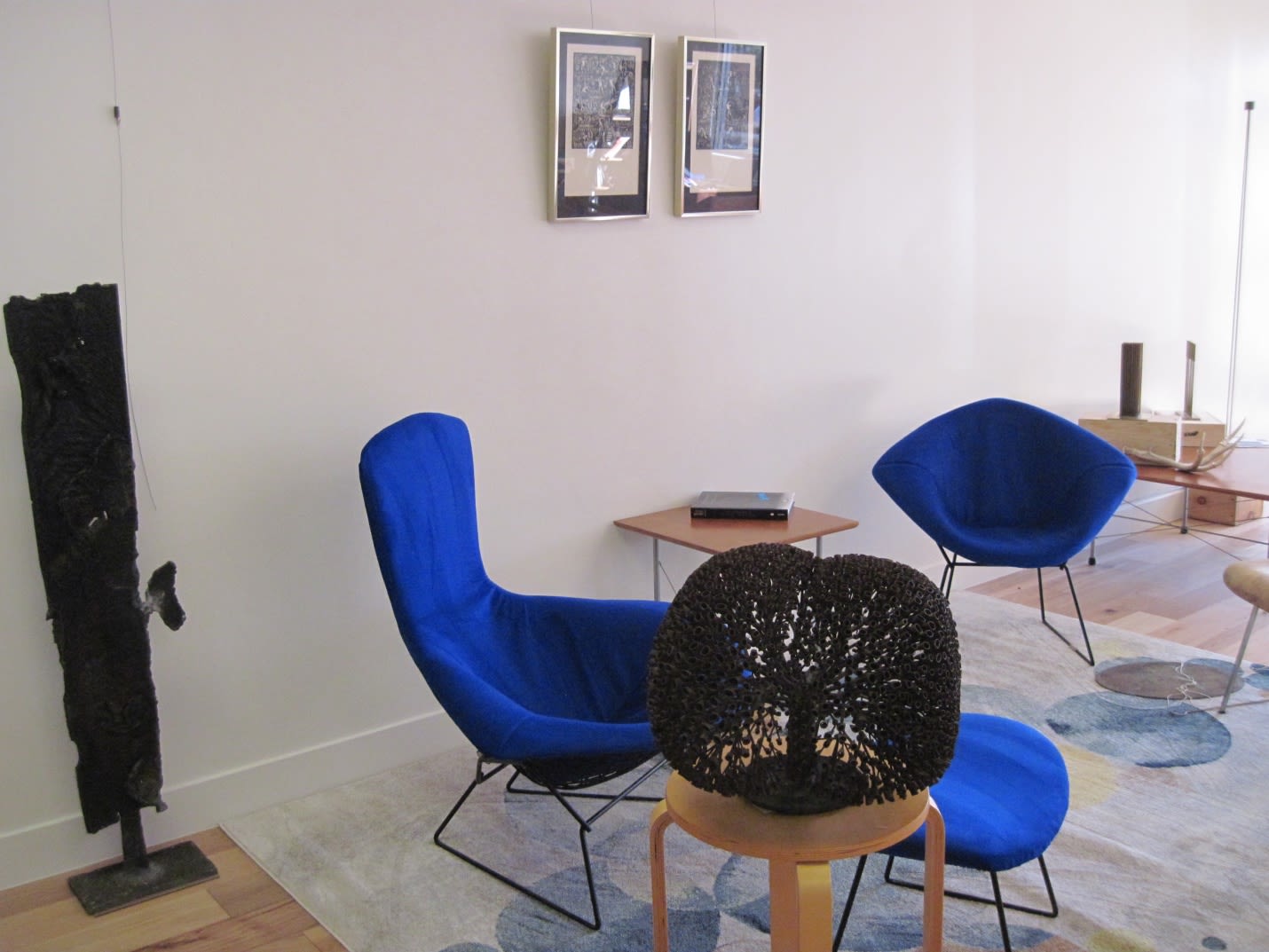 While we, as a foundation, did just fine working out of my home, the new office / gallery space has nudged everything up a notch. Sure, it's okay to show a museum director the original Harry Bertoias in my house or in the storage locker, but it's much better to have them see samples in the gallery with proper lighting. Yup, we managed with university interns crowded into my little home office, but we'll have a vast improvement to give them a more spacious work area. Yes, we made it work to shoot videos of artwork while the cat meowed or a door slammed, but an uninterrupted white wall and quiet area will provide a better backdrop. And having a land line phone again is a relief for clearer connections and no drop offs.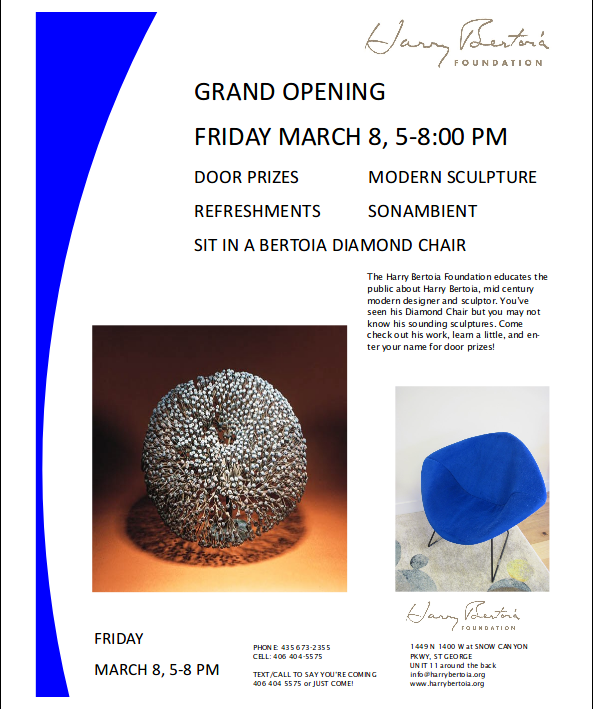 By the time you receive this newsletter, we will be very close to our Grand Opening. Click here for details. We wanted to coincide with Harry's birthday of March 10, but the practical date became March 8, a Friday. Not knowing a lot of people yet here in St George, I've invited all my contractor friends, my residential neighbors, my retail neighbors and all related art organizations I can think of! We'll be offering several door prizes, and a brief introduction to Harry Bertoia and his work.
I'll let you know how it goes! In the meantime, please visit us at our new space if you are coming through southern Utah. The sights are fantastic, the weather is mild, and the foundation welcomes you!