The Making of "Sonambients"
The Sound Sculpture of Harry Bertoia
Jeffrey and Miriam Eger, barely out of graduate school, met Harry Bertoia in 1970. Harry, seeking someone who could film him in the Sonambient Barn in Barto, Pennsylvania, asked if they might be interested in the project. Harry had looked into several other film makers and was determined to record what he felt was his most important work to date.
While it didn't pay anything, it was simply too fantastic an opportunity to pass up and the Egers jumped at the chance to create a film of a famous artist. What transpired during the filming in February of 1971 was the start of a wonderful journey for the young film makers.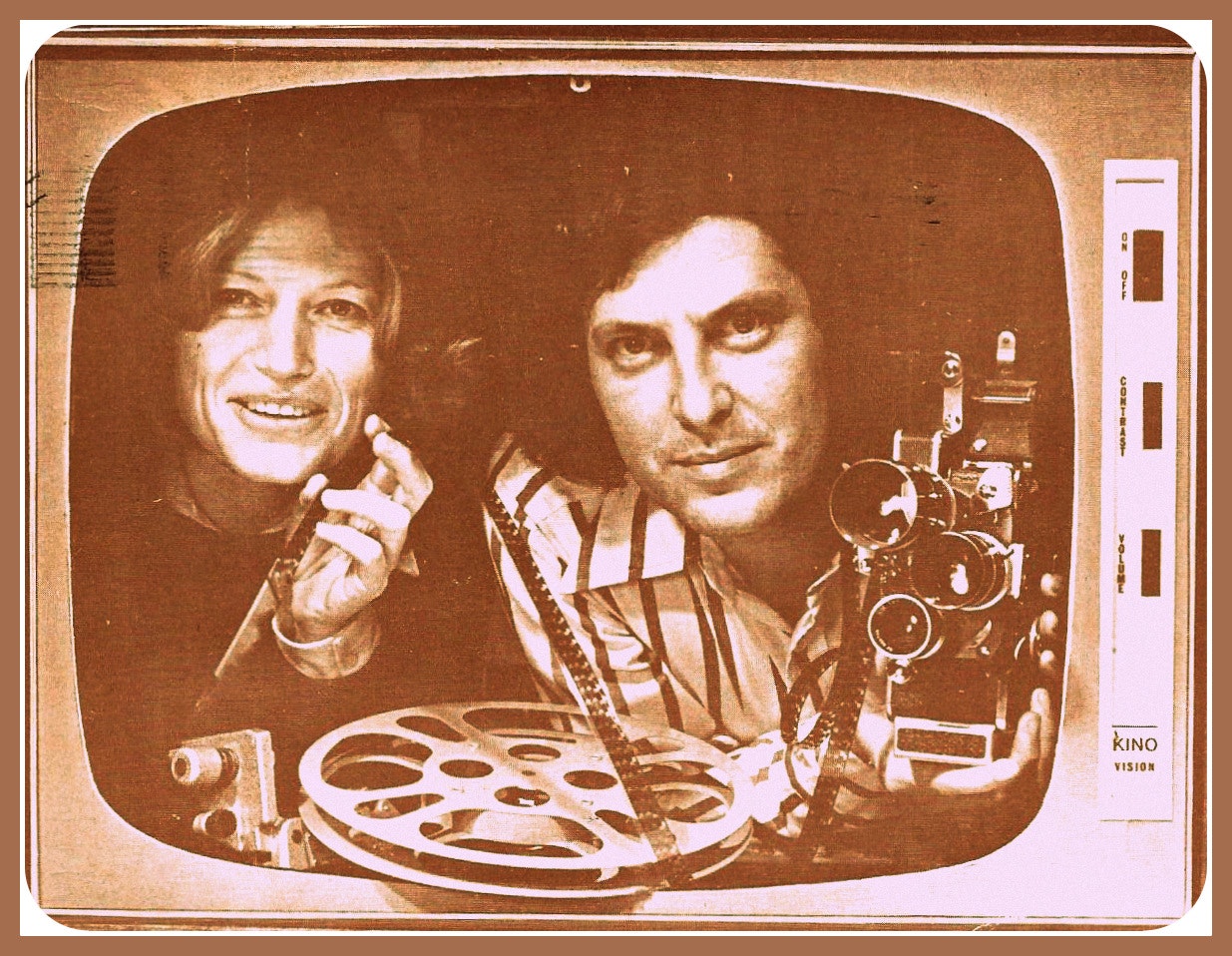 Harry had few requests in the film making process as he had already been filmed several times by then. He instructed, "no welding, no talking," referring to a previous 1965 film by Clifford West which included both. Not being experienced or employed enough to refuse, Jeffrey and Miriam agreed.
The film was shot on two snowy days in February of 1971. They had tried back in November, but there was too much other shooting – deer hunting season had begun. The audio track sounded like distant popcorn. So here they were for attempt #2. There was no auxiliary heat in the Pennsylvania Sonambient Barn so they all wore jackets and sweaters. What transpired in the barn on those two days was magical.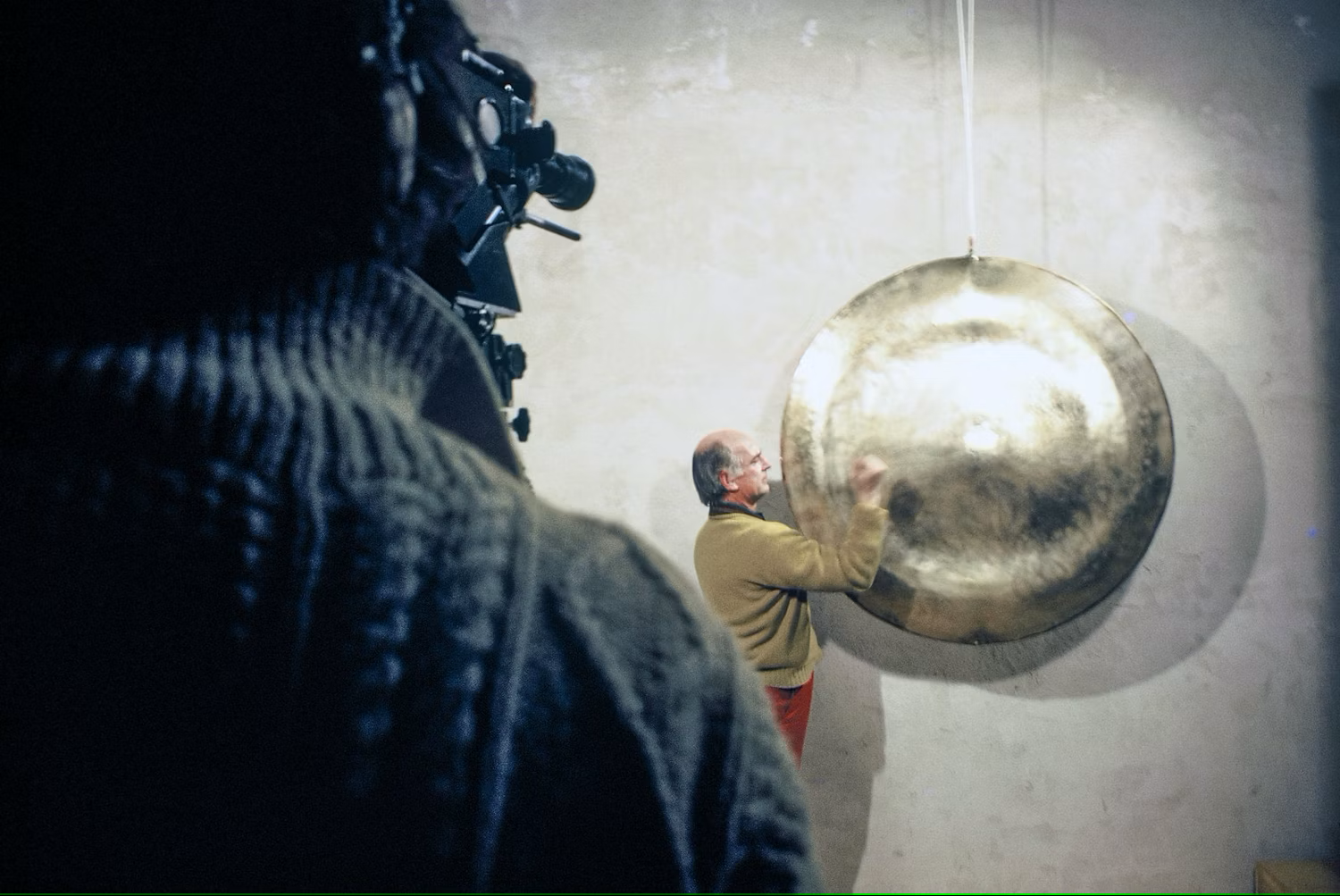 Harry's impromptu performance was focused, precise, and powerful. The sun poked out of the clouds just long enough to get a few shots of sun rays reflecting off of the metal sounding sculptures. The full range of gongs and tonals of all shapes and sizes was brought to bear by Harry's thick hands. His socked feet did not interfere with the thunderous and chime-like music of the spheres created in the barn those winter days.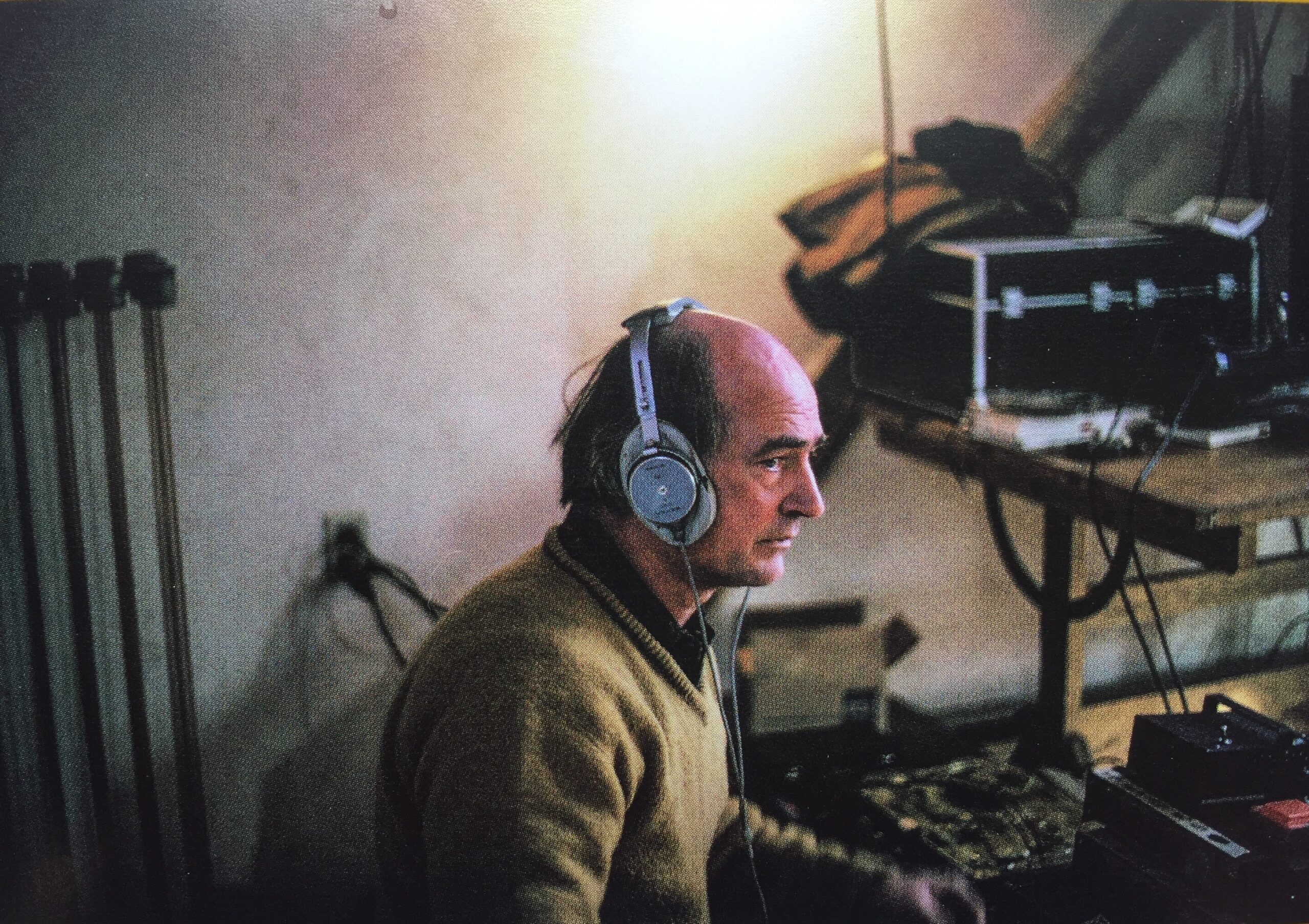 At the end of the shoot, Harry finally agreed to sit in his bird chair and briefly talk about Sonambient. When he recalled his memories of Hungarian gypsies, he looked directly at Miriam and smiled, knowing that she had been born in Budapest. It turns out that this is the only live interview in which he discusses the origins and philosophy of the Sonambient sculptures. To watch his expressions and hear his lilting Italian voice was truly a special experience. Jeffrey felt they at last had enough material to work with. Harry walked them to their car.
Editing the documentary, as is usually the case, was much more work than filming. Two and a half hours of sound and image had to be condensed into a short film that presented the tonals in a creative way that would satisfy and please both sculptor and film makers. After six weeks of picture and sound editing Jeffrey and Miriam felt they were ready to show Harry the final cut.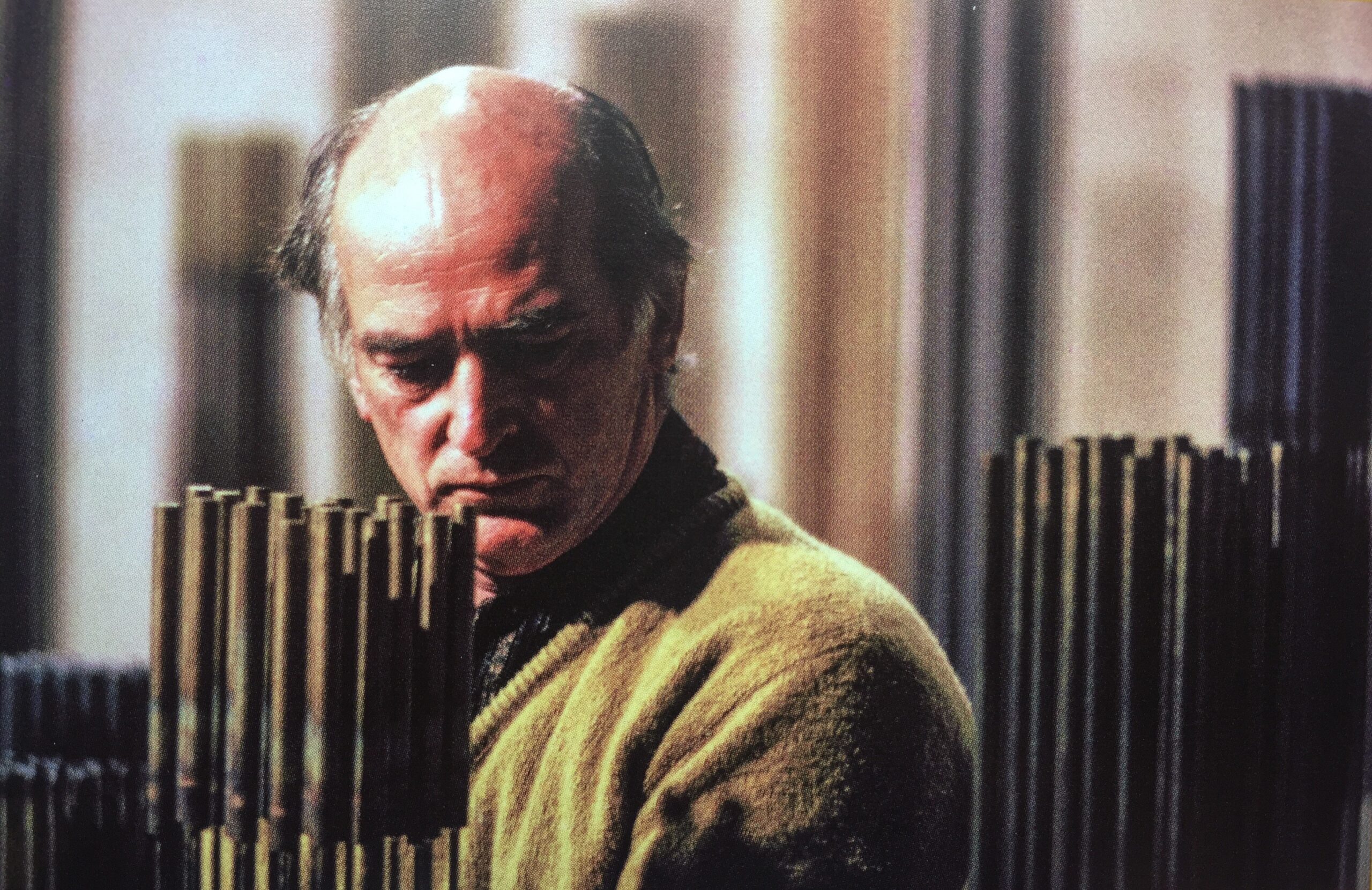 They brought a film projector to Harry's studio and set up a white sheet on the wall. The young Eger couple, a bit nervous, watched Harry closely, partially excited and partly frightened to see his reaction. Would he like it? Were there to be changes? Might they have to completely start over? Harry said nothing – total silence – as the film proceeded. Sixteen minutes later, Jeffrey could see that Harry was tearing up, greatly moved by what he had just seen. Jeffrey and Miriam were fully gratified, as they certainly could have gotten no better response from their client and friend.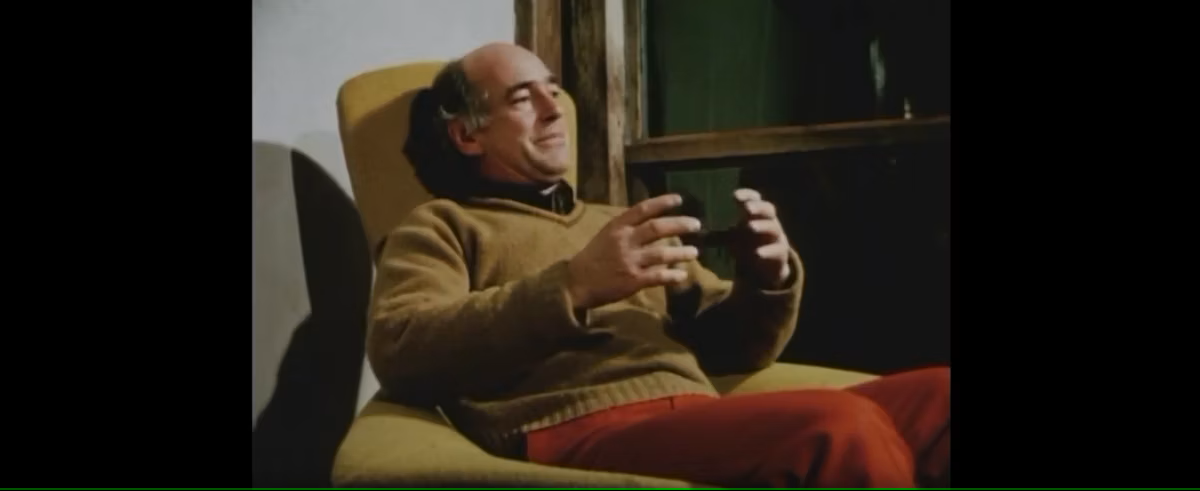 Harry did not want any changes to the film. It was perfect. When Jeffrey asked him about the brief interview section, Harry commented that he didn't mind the talking at all! Jeffrey and Miriam both felt relieved and gratified.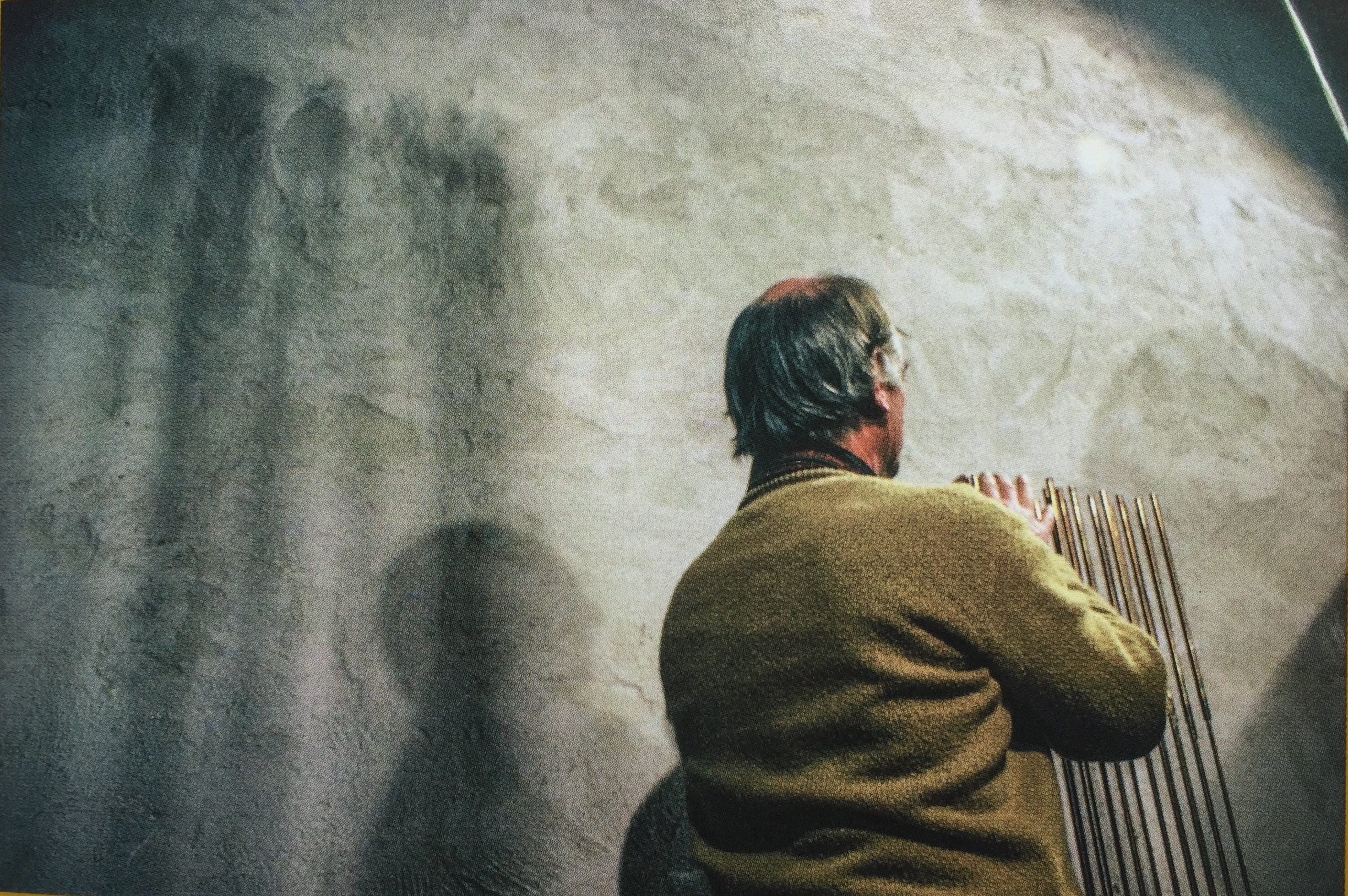 The film received accolades in film festivals and was shown at several institutions including the Museum of Modern Art in New York. It helped to catapult the Egers' career forward, and in retrospect, they felt it was one of the most important documentaries that they ever made.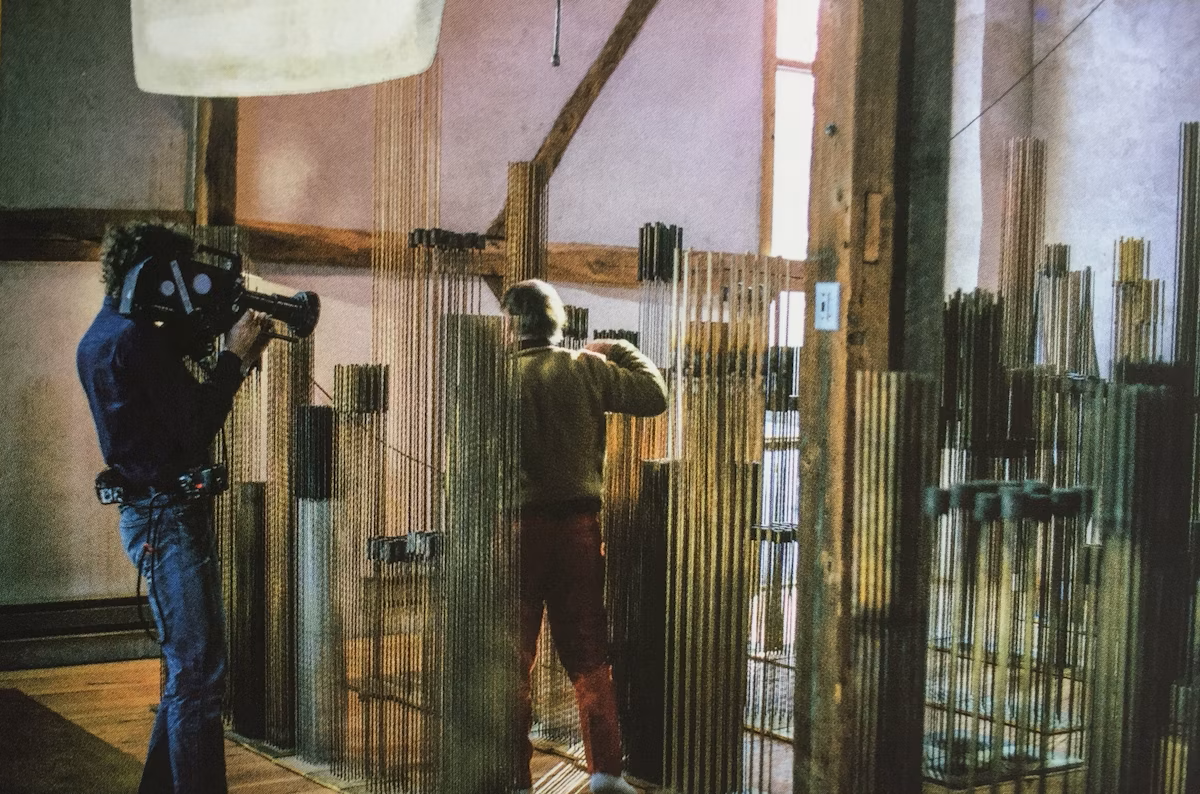 As they moved on and time passed, the film's brief-lived fame faded. It was not publicly shown again for 44 years. After its long hiatus from the public eye, the film was shown on a continuous loop at the Museum of Arts and Design in New York for the Bertoia exhibition in the spring and summer of 2016.

During 2016 and 2017, Jeffrey and Miriam Eger, along with John Brien of Important Records and Celia Bertoia of the Harry Bertoia Foundation, have worked to bring the packaged set to fruition. A portion of the proceeds go directly to the foundation. We are deeply grateful for this kind and generous support from Jeffrey and Miriam.
The foundation is extremely pleased to offer Sonambients; the Sound Sculpture of Harry Bertoia once again, on the dawn of the Sonambient Barn collection finding a new museum home. While this momentous sculpture transfer is still in limbo, we expect to see some firm decisions on the Sonambient collection in the next years.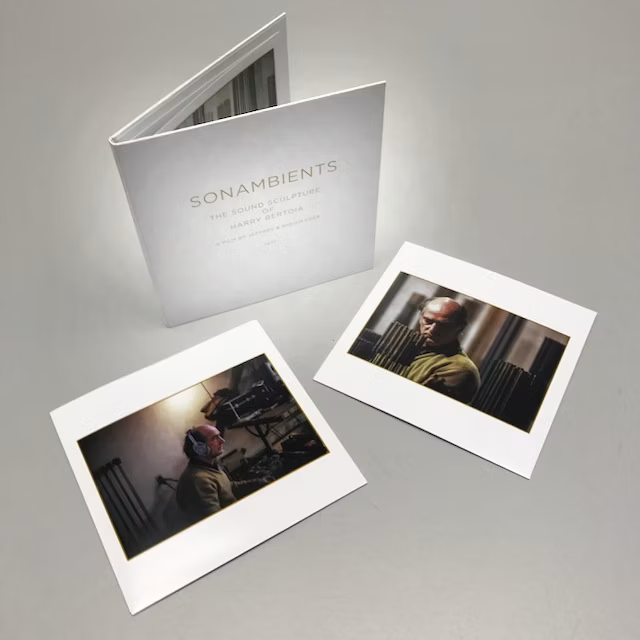 The limited edition package includes not only this important documentary, but also all of the interview footage, plus a never-before released CD of the three Bertoia siblings – Ave, Harry and Oreste – performing in the barn. It was the last time the three of them were together and you can almost taste the love between them.
For Bertoia collectors and Museums this is the definitive and authorized presentation of Sonambients: The Sound Sculpture of Harry Bertoia. The collector's limited edition is only available through the Harry Bertoia Foundation.