Bertoia Youtubes
on various topics
By Celia Bertoia
Due to COVID and lockdowns, we've put lots of free information – educational, inspirational, and perhaps entertaining – on Youtube for your viewing pleasure. Pick your favorite topic and click.
The Sounding Sculptures – everything you always wanted to know.
Where did the idea come from? What were the first models like? What are all the different kinds of tonals? What are the materials? Why beryllium copper? See it all here:
Bertoia Gongs
The sounding gongs chronicled, described and demonstrated.
Take a look:
What was the inspiration? How about the intricacies of construction? What about the gold plating? It's all here: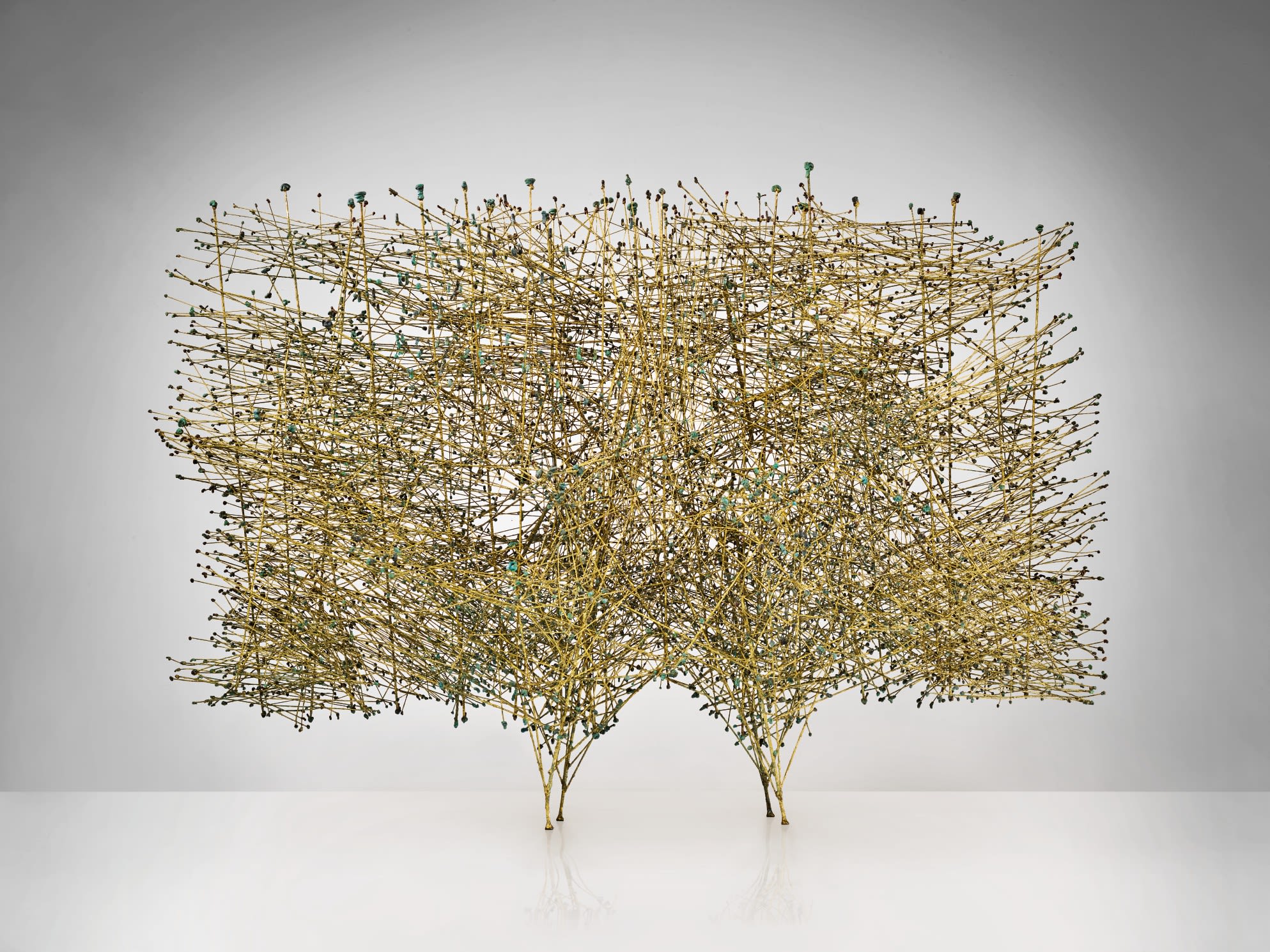 When did these delicate pieces come about? How are they made? Where you can see them? Why are they so coveted? Check it out:
Harry and his daughter Celia
Harry and Celia's relationship; something a little more personal.
Looking for juicy stories? Who was Harry as a father? Why did Celia decide to create the foundation? Did they always get along? Find out here:
Bertoia Chairs
When and where were these chairs created? What really went on between Eames and Bertoia? Are the chairs the same as they were in 1952? How can you tell a Knoll from a knock-off? Why not buy a cheap copy?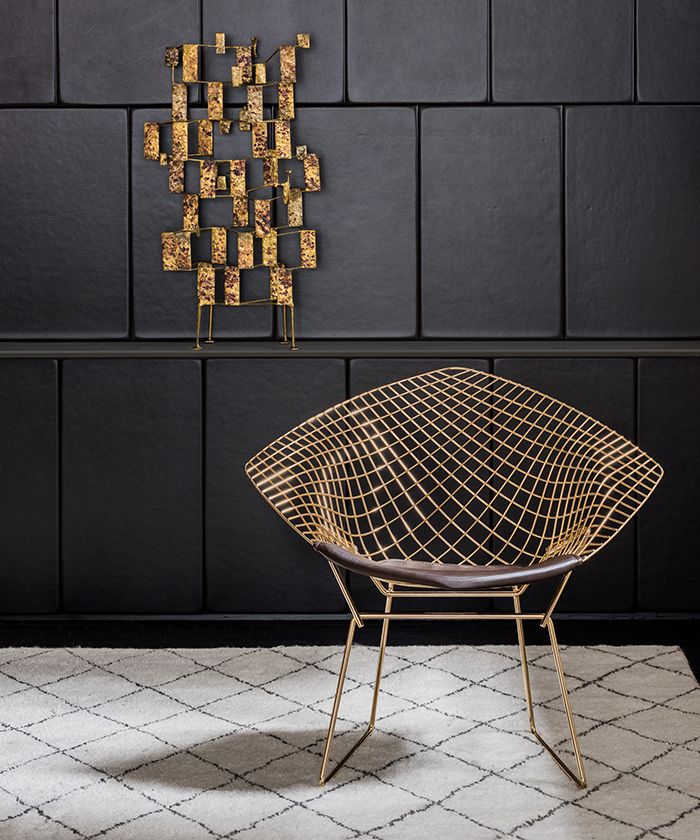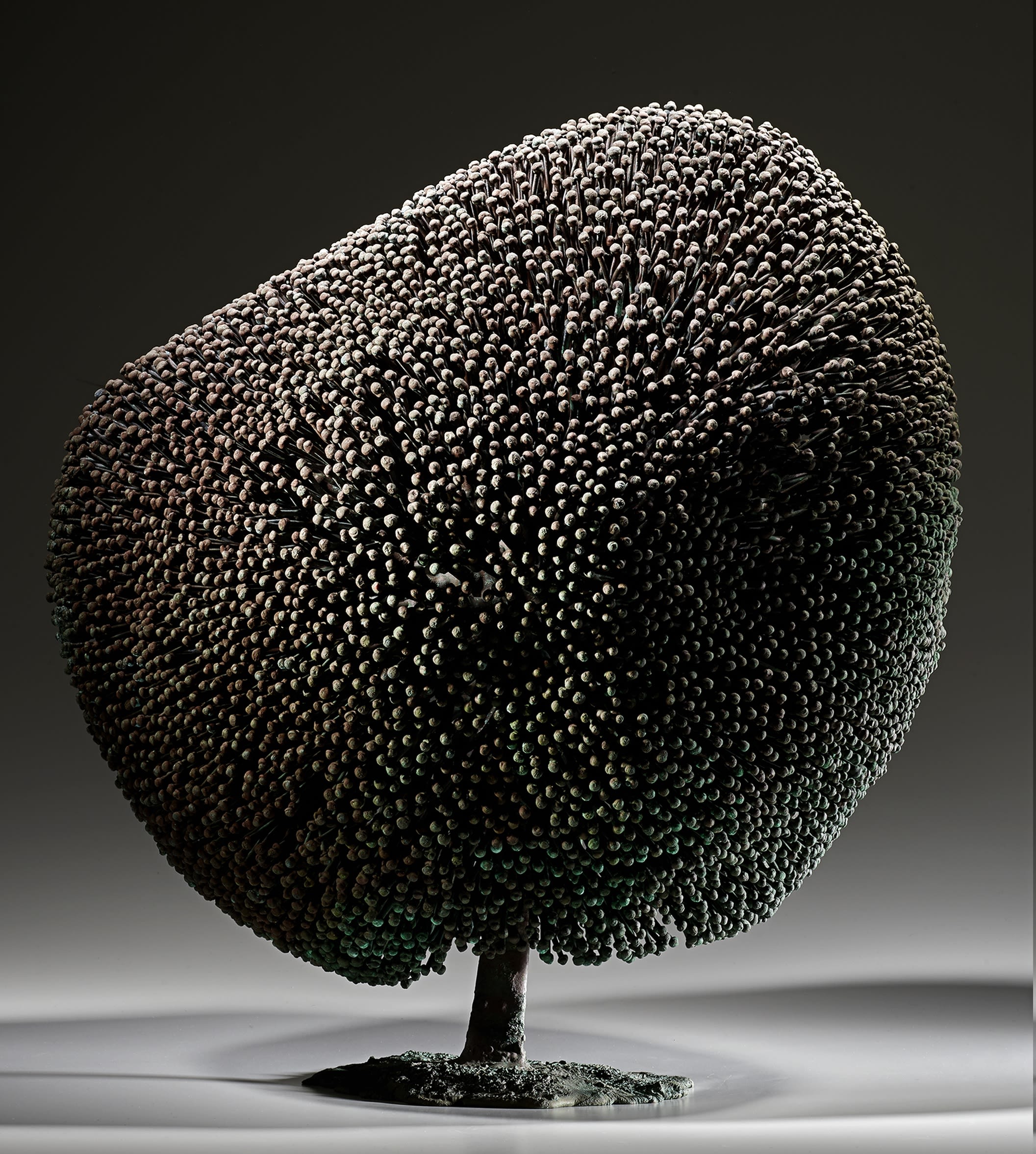 Bushes from nature, bushes from Bertoia
What's the inspiration? How many wires are in one bush? What are the different types of buds? Where can I see one? It's all here:
Spillcasts or Action-casts
I thought Bertoia did not cast metal; what gives? How long does it take to make these (hint, months of preparation and moments of casting)? Where is one I can see? Right here:
If you are inspired by these videos, consider supporting the foundation.
We have several major projects happening – organizing endless archives, compiling a Catalogue Raisonne', behind the scenes with exhibitions – and could use your help. Click and donate here. Any amount is good!
Harry Bertoia Foundation, 1449 N 1400 W Ste 11, St George, UT 84770, info@harrybertoia.org (c) Harry Bertoia 2020