Harry Bertoia Scarves
Harry Bertoia Scarves
Bringing Monotypes to Life
The Harry Bertoia Foundation is expanding our product line into…
(Ladies and men who dare to be different, are you ready?)
Scarves!
So far we have two gorgeous silk scarves of Bertoia monotype designs as shown below. We plan to make many more in various fabrics and weights, so send us your thoughts!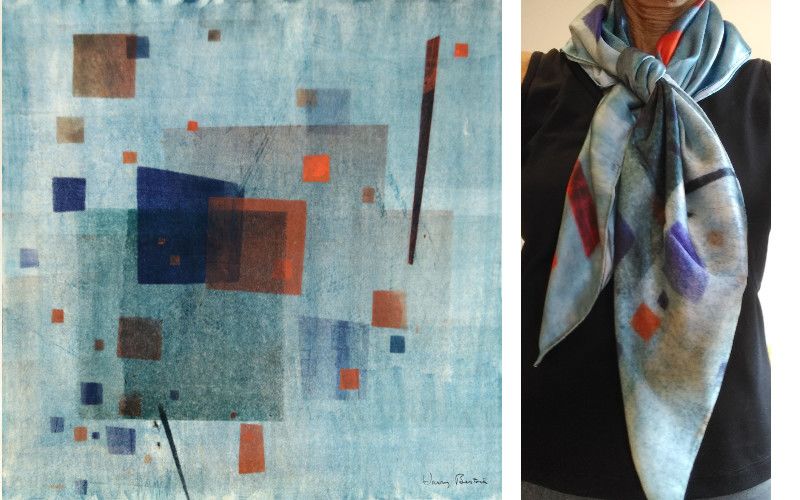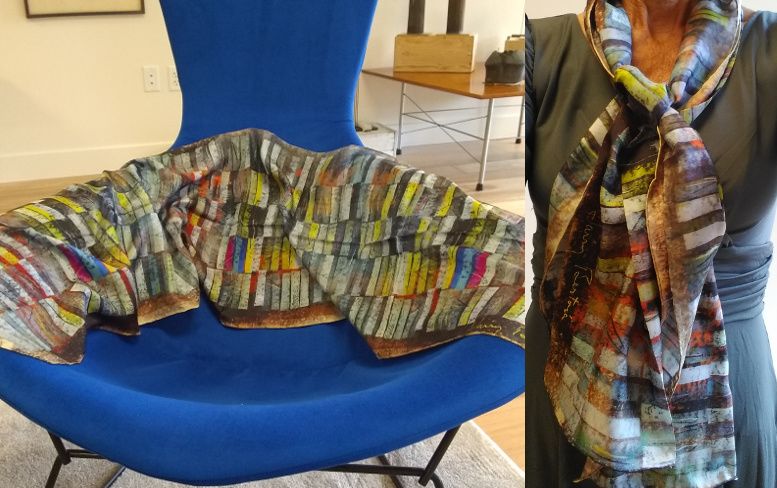 Shop Silk Scarves
It's been quite a process to ultimately get to the finished product. First, we had to choose the best designs from the one thousand monotypes the foundation has in its collection (out of about 4,000 total Bertoia monotypes worldwide). We needed bright color, the right shape, and an interesting design.
Then came the decision on fabric. Cashmere or silk or cotton? Woven or knitted? For us, silk seemed the obvious choice. Did you know there are dozens, if not hundreds, of types of silk?
The most common source of silk is the mulberry tree silkworm. They like to eat the leaves of the mulberry tree, which grows primarily in India and China, but also Italy (and even St. George, Utah at one time) and other countries. It is the spun cocoon that humans take and spin further into fine silk.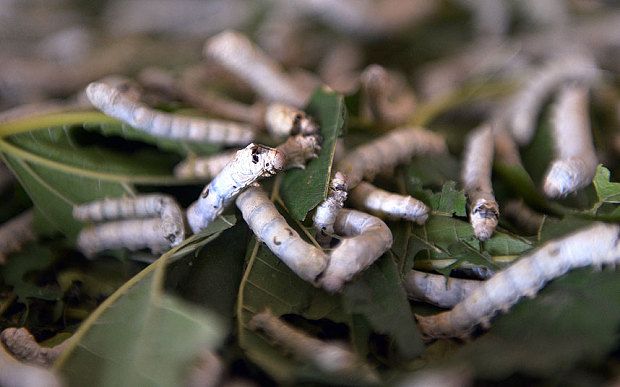 There are many varieties including chiffon, georgette, charmeuse, taffeta, habotai and crepe de chine. And then the weight or heaviness of the material must be chosen.
What about the hem? Hand stitched or machine sewn? And the shape? Suffice it to say that there are many decisions and it's a long process to come up with the best product. We hope you agree with our choices; we opted for the best quality for a reasonable price. Nevertheless, if these are not perfect for you, the next one may be. We will ultimately offer several selections.
Our initial scarves are both from monotypes created in the early 1940's at the Cranbrook Academy of Art in Bloomfield Hills, Michigan. Some of Bertoia's finest monotypes were made during the Cranbrook era. It was a time when he was just discovering color, technique, and prints.
Later on, Bertoia used the monotype process more for planning his sculptures and figuring out options for architectural commissions; thus the drawings were more technical and usually monochromatic.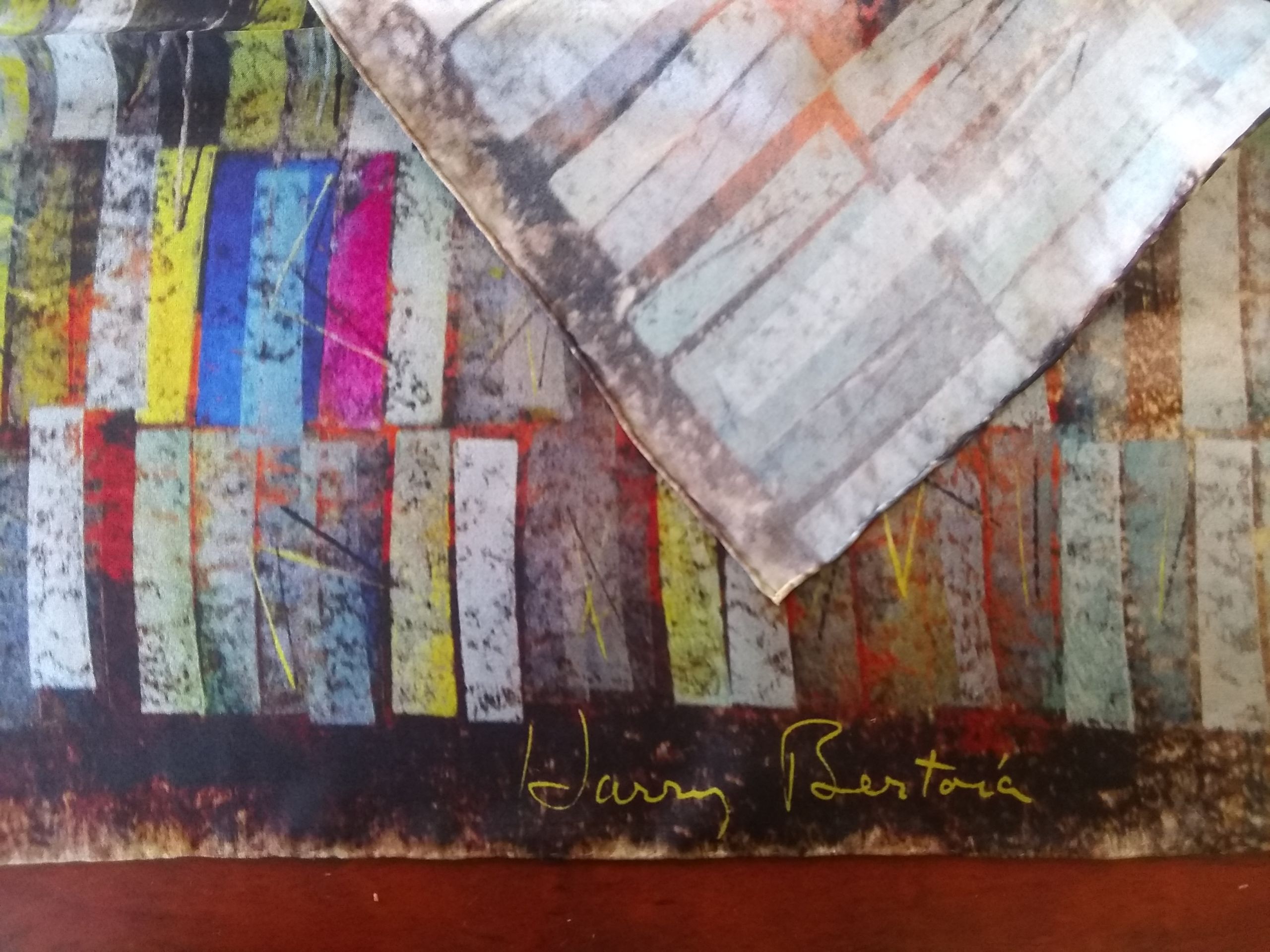 The monotype for the long scarf was lengthened two and half times to create a 60 inch wrap. It is an 8 mm habotai with colorful rectangles including a bright pink – very rare for Bertoia. It is a lighter weight silk perfect to add a dash of color to your outfit.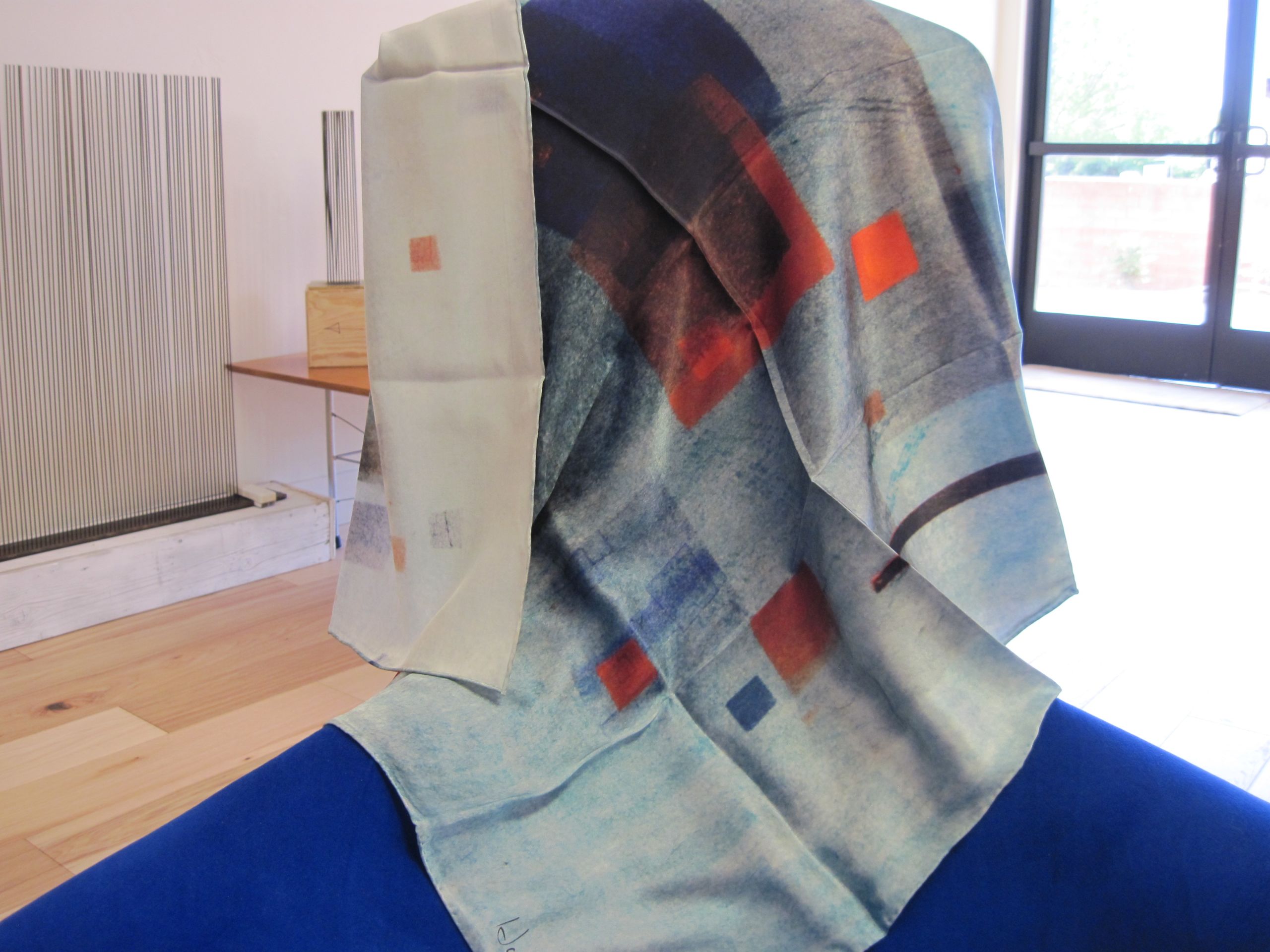 We chose Italian silk in a medium weight 16 mm charmeuse for our blue scarf, hand rolled and hand hemmed, 36 inches square.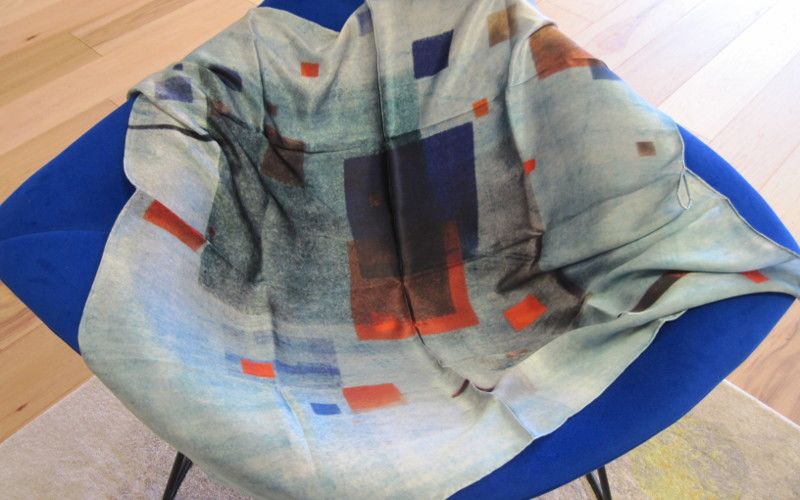 This scarf is substantial enough that you can wear it for warmth if desired, but light enough to add style without sweating it. The monotype itself was square so no image alterations were necessary. You are getting pure Bertoia.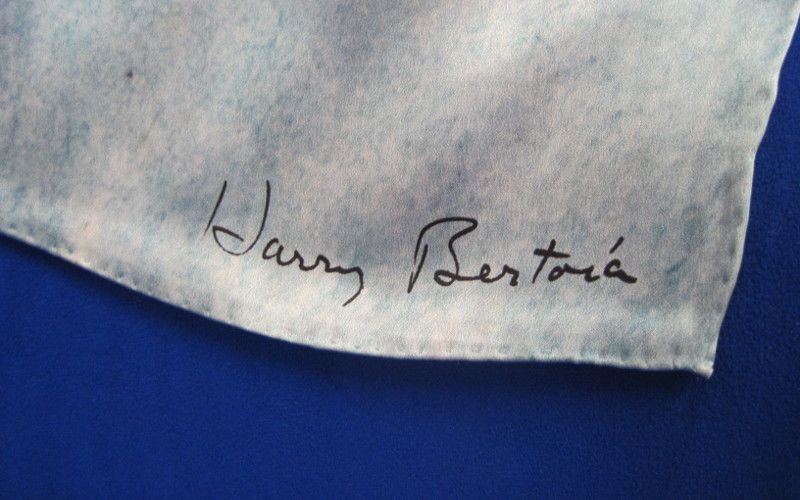 Click here to shop the scarves
Some may say, oh no, square? That's for peasants in the old country! Ah, but perhaps you have not seen all the ways you can transform a square scarf!? Fashion icon Dominique Sachse and actress Jennifer Anniston both LOVE square scarves. A square is very versatile and can be worn in dozens of ways depending on your need and look. Check out this YouTube for ideas:
"My Top 10 Ways to Tie a Scarf" by Dominique Sachse via https://youtu.be/MaKcwnoGCak
During the research process, we discovered that Harry had discussed weaving tapestries of his monotype designs during the 1970s. High-end tapestries were popular during that era.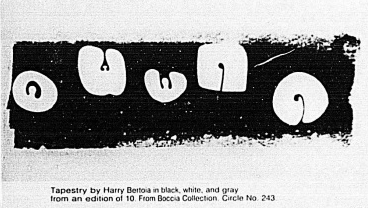 The monotype tapestries were to be 5 x 11 feet with a price tag of $7,000. As it turned out, the project began but only got as far as a catalog. Just as previously with the jewelry reproductions, we have now fulfilled Harry's wishes to turn his designs into a fabric creation.
Click here to get yours