Sonambient Concerts December 2019 in New York City
December in New York City
Celia Bertoia
Director of the Harry Bertoia Foundation
November 2019
This is what you've been awaiting! This is what we've been wanting! This is it!
The remaining Sonambient Barn Collection that will be preserved for public enjoyment at a permanent museum home will be on view to the public at Sotheby's headquarters at 1334 York Ave, New York City December 5-15 and there will be a live Sonambient concert every day at 4:30 pm.
This is the alternative "orchestra" that Harry Bertoia amassed in 1969 after he converted the Pennsylvania Deutsch barn into a rustic concert hall. He told visitors that he saved his finest pieces for this collection and it is absolutely true. It was his experimental "laboratory," his spiritual retreat and his play room all in one.
It was with this collection that he recorded his famous Sonambient long-play albums in the 1970s.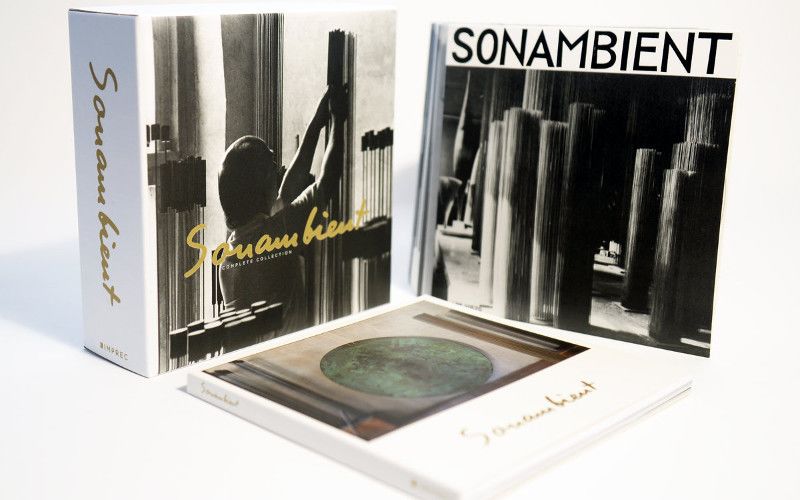 This is a historically significant, mystically spiritual and amazingly harmonious collection of sounding sculptures. It's the first public display since the collection was dismantled in 2016 and it is the first ever public display of the Sonambient Barn Collection in New York City.
The main purpose in holding this event is to attract the right museum home for this musical collection. We are seeking a museum that will provide an acoustically attractive venue, invite players to perform concerts regularly, and be in a location that allows the entire world to experience Sonambient.
It will be a brilliant addition to any museum; one that will attract alternative musicians, millennials, and Bertoia fans alike, not to mention schools and students.
While our main goal is to show museums what they are missing, luckily this is open to the public as well. As long as you are an art aficionado desiring to see Bertoia works and in the New York area you are welcome.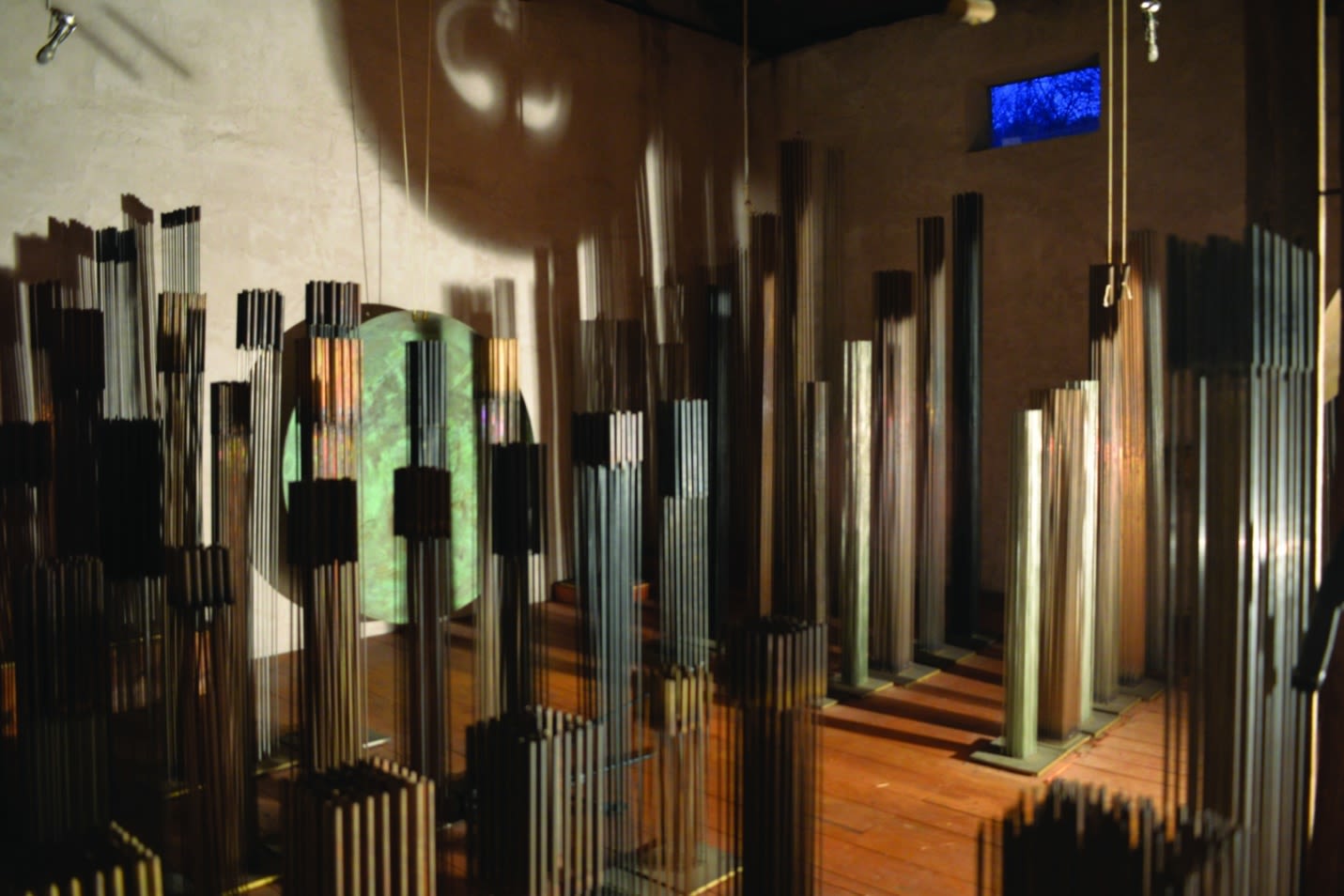 This collection consists of sixty Sonambient sculptures including several pairs of singing bars, a gorgeous gong, and all types of tall tonal sculptures.
Words do not do justice to the experience you may have with these simple forms. If you've heard one or two tonals and were mesmerized by that, you will be blown away by sixty of them swaying and pulling you into some other plane of existence.
It doesn't matter if you know anything about music. It doesn't matter if you think alternative music is weird. It doesn't matter if you think the tonals are simplistic. I encourage you, if you are within a few hundred miles, to attend this event. Come, close your eyes and be drawn into the universe.
The Sonambient Barn Collection exhibition is free and open to the public at Sotheby's December 5-15, 2019. Celia Bertoia will be present to answer questions and play the tonals from December 8 – December 12 from 3 to 5:00 pm and there will be daily concerts at 4:30 pm. Other trained staffers will be on hand the remainder of the exhibition.
Sotheby's
1334 York Avenue
New York, NY 10021
(212) 606-7000