Standard Oil Tonals Continued...
What will be the fate of the six remaining sounding sculptures at Chicago's Aon Center plaza?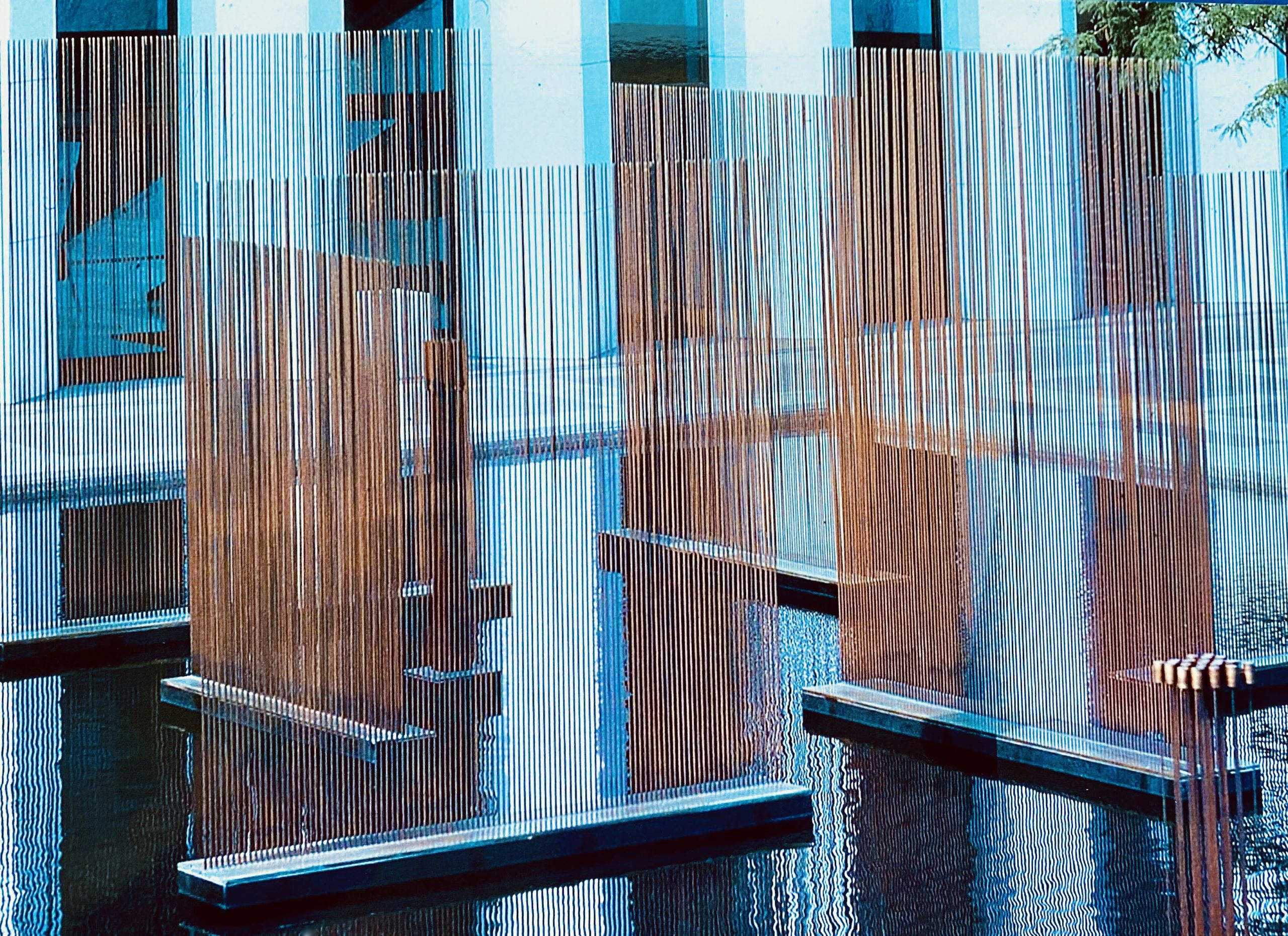 As city budgets dwindle, property owners stress over departing tenants, and public art disappears, what will happen to the Bertoias? The original eleven monumental sounding sculptures placed at Chicago's Standard Oil building created quite a stir at the 1975 dedication ceremony. Mayor Daly and other dignitaries sat in Bertoia chairs while the artist took off his shoes and climbed into the fountain to "play" the sculptures. His creation marked a point in history alongside Chicago's other masterpieces by Picasso, Chagall, and Calder.
The original Standard Oil building along with its appurtenances has been sold several times since the 70s.
In 2013, five of the original tonals were put up for sale. Several went to private parties, at least one went to a New York gallery, and another's whereabouts are unknown. Now, in early 2021, the current owners are planning a major plaza renovation. They will keep the Bertoia sounding sculptures, but in two distinct areas. Below is the artist's rendering of one section of the future plaza.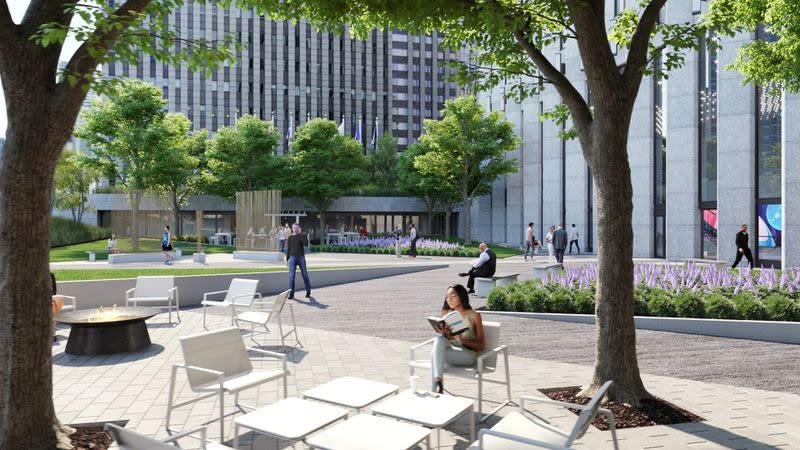 Chicago has seen the tonals in less than stellar condition for some years, bent and bruised and over-loved. Nevertheless, many passersby still love the sight and sound of the sculptures.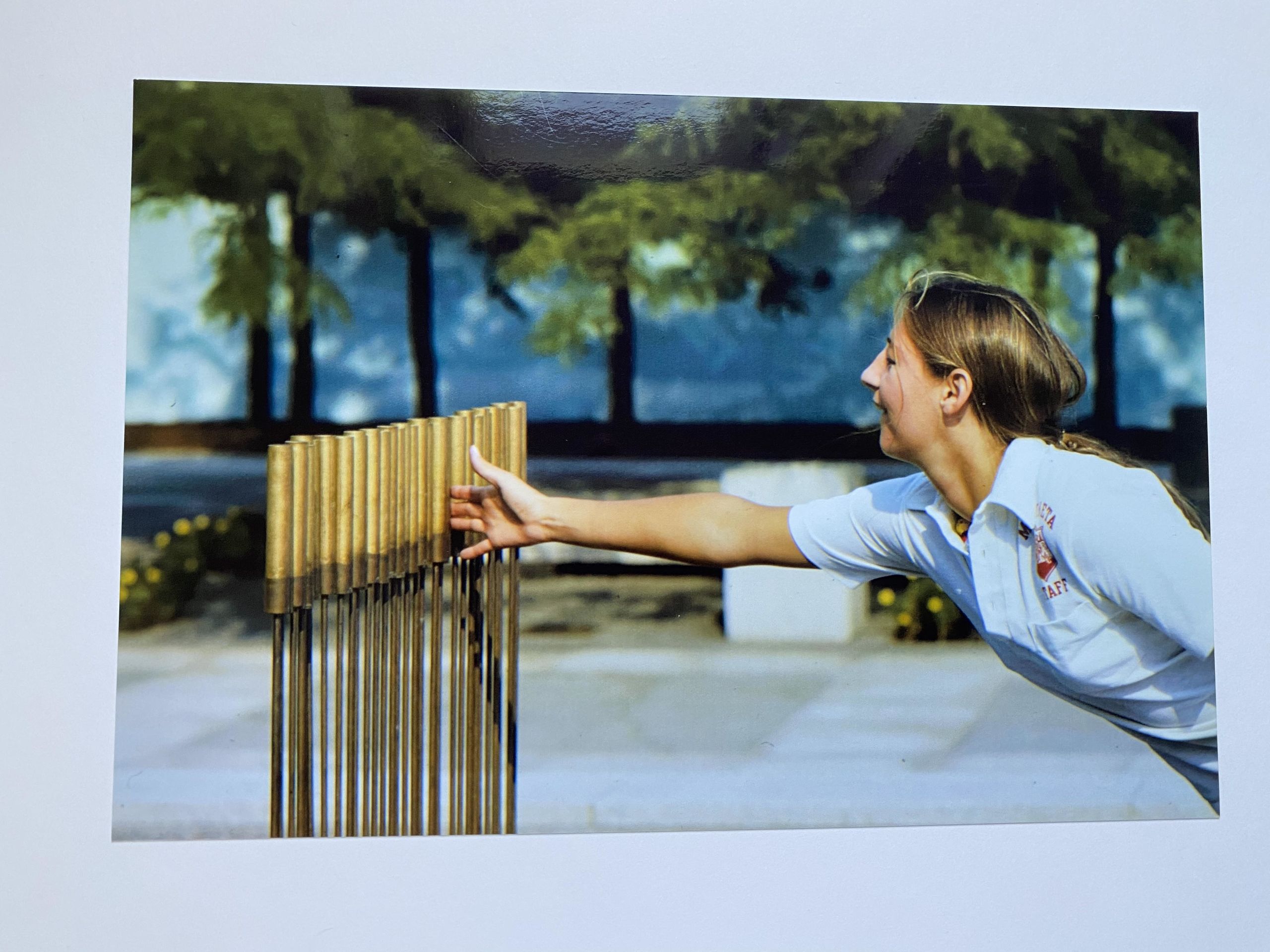 The Foundation, along with the input of several architectural and art organizations such as Docomomo and Preservation Chicago, has written to the owners of the current Aon Building suggesting a regrouping of the six remaining sculptures together again. Our letter offered, "May I suggest that the remaining six sound sculptures be assembled together for greater impact and a configuration closer to what the architect and artist intended? It would be fairly simple to make minor readjustments to group them together once again. The larger the groupings, the higher the impact of the sculptures, which will make Chicagoans indelibly remember your building and surroundings."
Would they acknowledge our letter? Might they consider our suggestions? Or snub us coldy?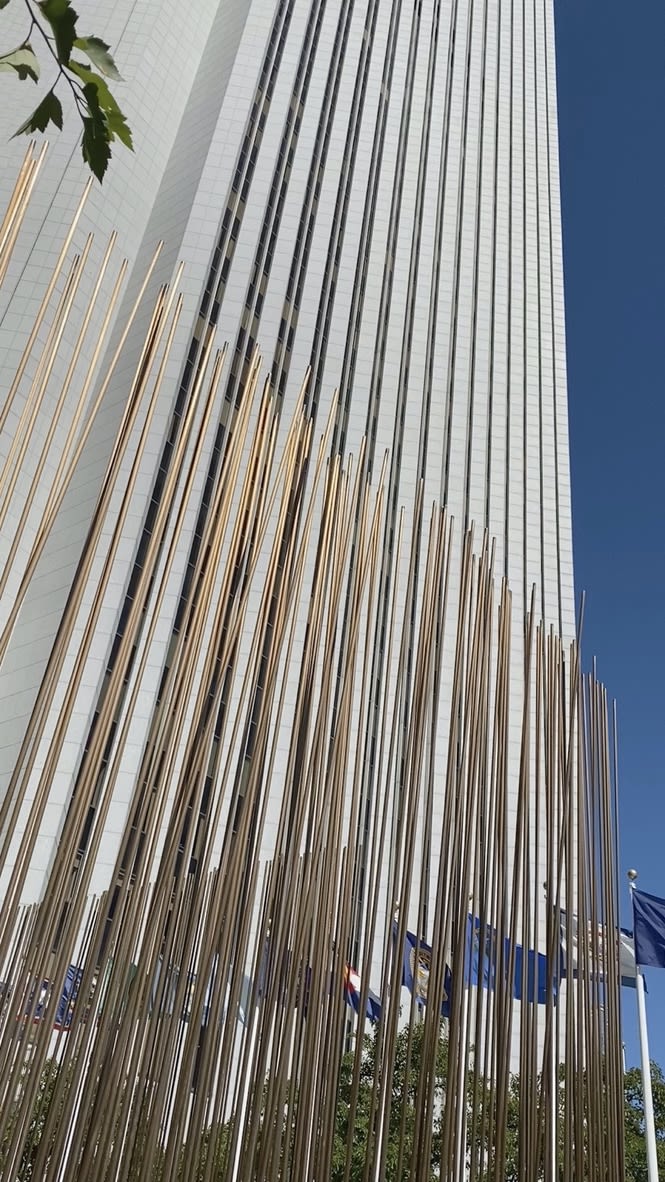 To our delight, the building owners have responded to let us know they are considering our request! It does make a difference to speak out! Yay, 601W, the managing company in charge of the Aon Center! We'll let you know how it all turns out. Stay tuned!