Grant for Harry Bertoia Archives
Foundation Receives Delmas Grant
Celia Bertoia
Director of the Harry Bertoia Foundation
November 2019
We are pleased to announce that we have received a grant for our continuing work in scanning, indexing, and organizing the Harry Bertoia archives.
The sweetest words a grant writer can ever read are just what we got last month from the Gladys Krieble Delmas Foundation:
It is my pleasure to tell you that The Gladys Krieble Delmas Foundation intends to make a grant of $7,500 to the Harry Bertoia Foundation in response to your recent proposal. 
The Gladys Krieble Delmas Foundation, (click here to visit their website), promotes the advancement and perpetuation of humanistic inquiry and artistic creativity by encouraging excellence in scholarship and in the performing arts, and by supporting research libraries and other institutions which transmit our cultural heritage.

One of the Delmas' areas of interest was Venetian history and civilization. Harry Bertoia grew up just 50 miles north of Venice and finally had a chance to visit the great fountains and archetypal artwork of the beautiful Italian city as an adult. He came back so inspired by all of Italy that he began to make his first versions of the dandelion sculptures. He called them sunbursts and said that the sunshine and artwork of Italy had so thrilled him that it caused him to burst forth with these explosive designs.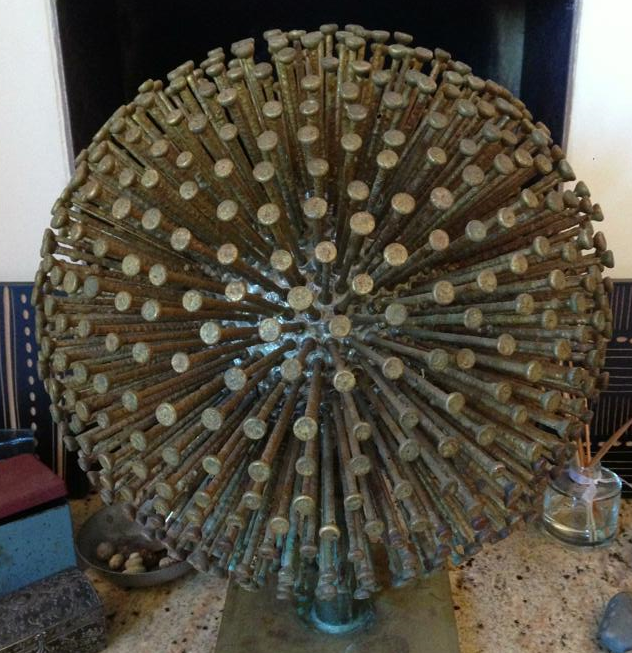 We had already begun work on the archives project but had to take an extended break when we relocated from Montana to Utah. We had two students working on the archives in 2017.
(Learn more about our archival project's beginning by reading the 2017 feature article Behind the Scenes: How We Find "Treasures from the Archives")
Much of 2018 (while we kept up with business as usual) was usurped by moving the foundation both physically and legally, along with sculptures and our personal residence.
We opened our new office and gallery in 2019 and with that opening, sought out student interns or other assistants.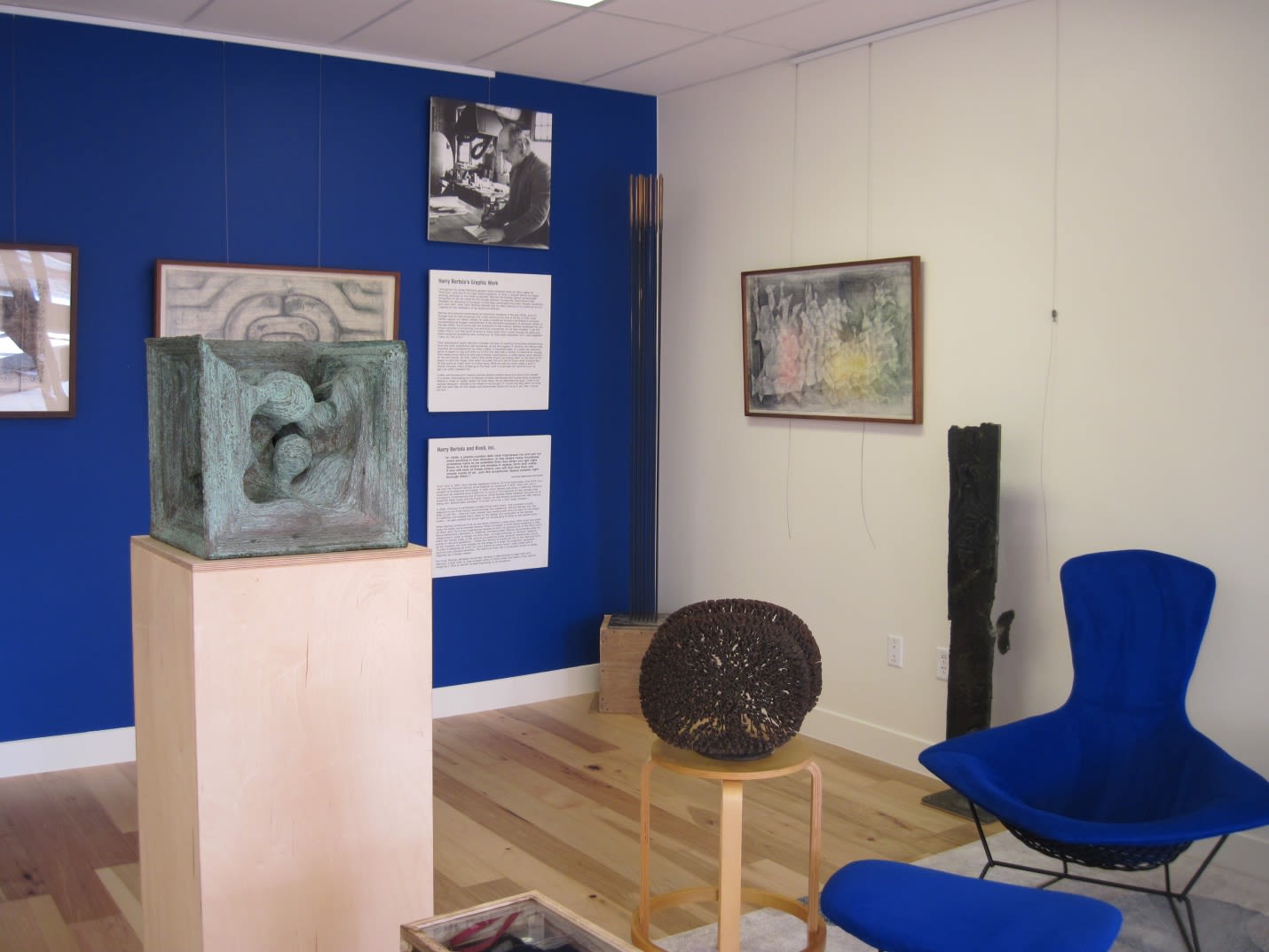 We have just hired an extremely well qualified assistant who started work in October. A young man has just joined us as well.
Linda Sager, interior designer and graphic artist, is a fan of Harry Bertoia and has owned a Bertoia Diamond chair for many years. She is located right here in St George and together we will scan the remaining archival documents and pursue making them available to the public. As she explained, she just happened to peruse the ads one Sunday and there was the Harry Bertoia Foundation help-wanted notice. Her interior design practice continues and the archival project is something she enjoys so much that she makes time for it on the side. Michael Neve is an aspiring artist and student who is excited to learn more about the art world.
For those of you who are journalists, authors, curators or art students, we'll keep you posted on our progress, as the archives will be an incredible resource when organized.